Discussion Starter
·
#1
·
Just wanted to pop my head in and say hello to everyone. I'm based out in Southern California and have been riding for about 10 years now, in that time period I have owned a R6, 600RR, GSXR 750, (2) GSXR 1000, R1, Harley 48, and now FINALLY A DUCATI 899 Panigale!!!!
Funny thing was that I wasn't even in the market for a new sport bike, my business colleague was seeking some advice on his first sporty and I jokingly said the new 1199 panigale, next thing you know he shows up with a 899 (at the time I didn't even know this bike existed). My jaw dropped immediately when I saw the bike in person, I was a huge fan of the 1199 but just couldn't see myself shelling out the coin for one. Anyways, fast forward three days....I get a call from my friend "this is way too much bike for me, would you consider buying it off me?"
Lets just say I couldn't refuse the offer, and picked it up with 80 miles on it for a huge discount. Felt bad, but promised I would let him ride every now and then.
Had her out in the twisties right out the bat, and all I can say is that this thing can turn!!! Super easy to ride, and I found myself confidently flicking the bike back and forth between transitions. I'll be leaving the R1 at home more often these days...
Going to have my suspension tuned to suit my riding style, and play with the electronics to my liking. Past that and tail cowl/fender eliminator this bike is staying stock.....Looks and sounds amazing as is straight from the dealer, so Im not going to get too caught up in the modification game...I have other toys to do that with
Here are some pics of the new toy being delivered: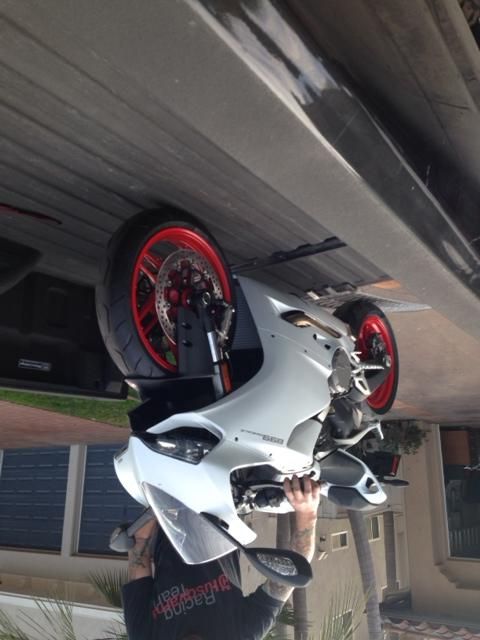 Fitted with the new seat cowl: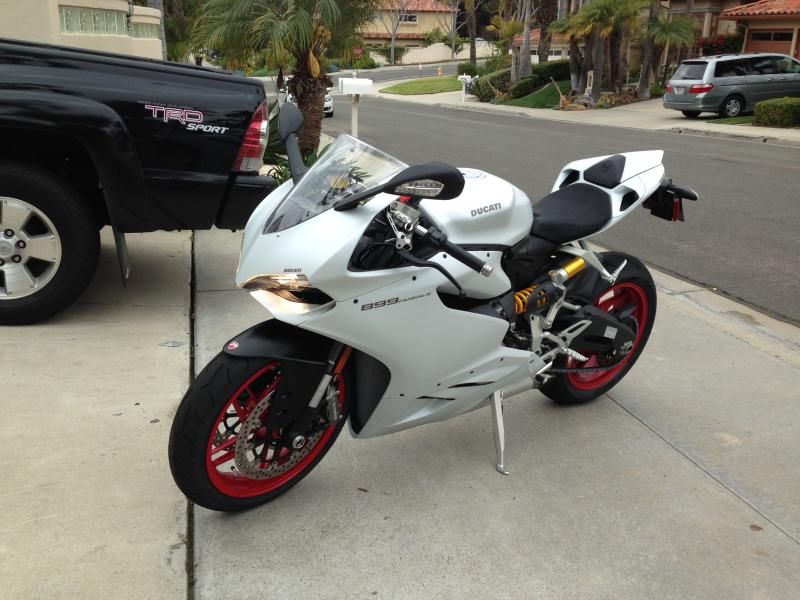 and with my 07 R1 and 13 Harley Sportster: