Discussion Starter
·
#1
·
Was recently involved in a small accident and insurance decided to salvage the bike
I bought it back and am debating whether or not to keep it. I thought about converting it to a track bike, but I commute on it, so that's somewhat impractical. I've ordered brand new fairings for the front and right, a new silencer and lower radiator, front fender and a few other parts. Thought I'd see if there was any interest from guys looking to get a deal on a new bike that had one bad day.
• It starts right up, and runs perfectly fine
• About 1900 miles
• First service was completed at the dealership a couple months ago
• Front / Right side was what took the hit, so most of the repair cost was in replacing the fairings (tank + front / right side fairings + nick in the silencer = half the repair bill)
• Been checked out by the dealer and I have a list of parts that need replacing (it's a thorough list of everything that has a scratch on it)
Here are a few pics after the accident and after it came back from the dealer: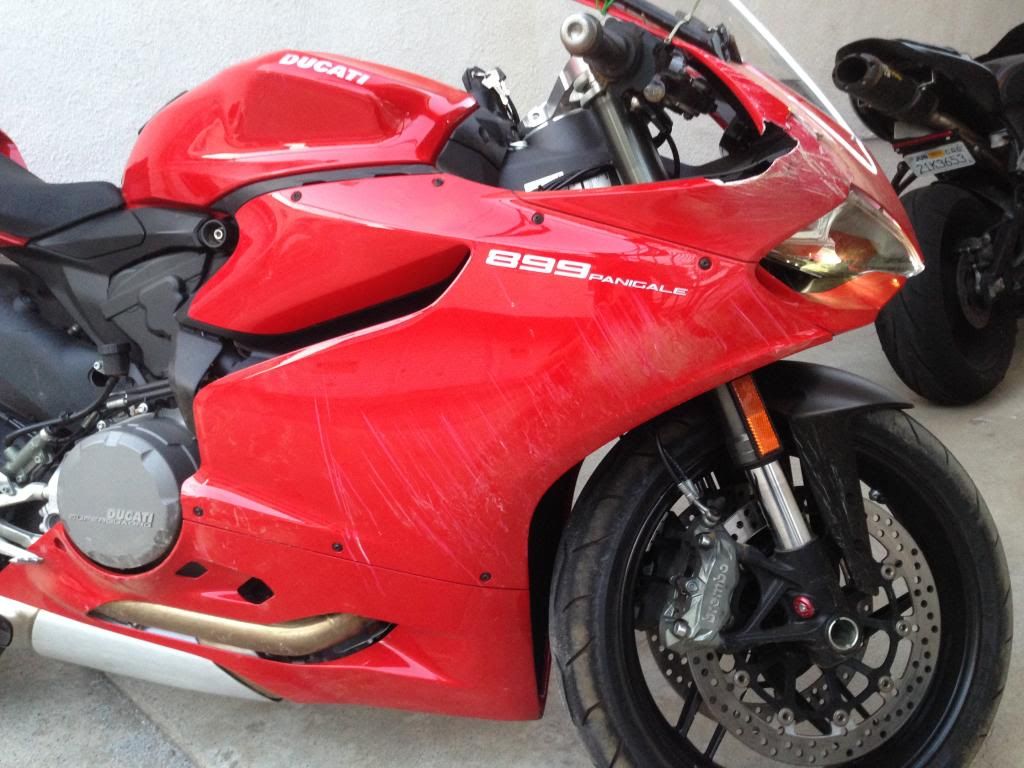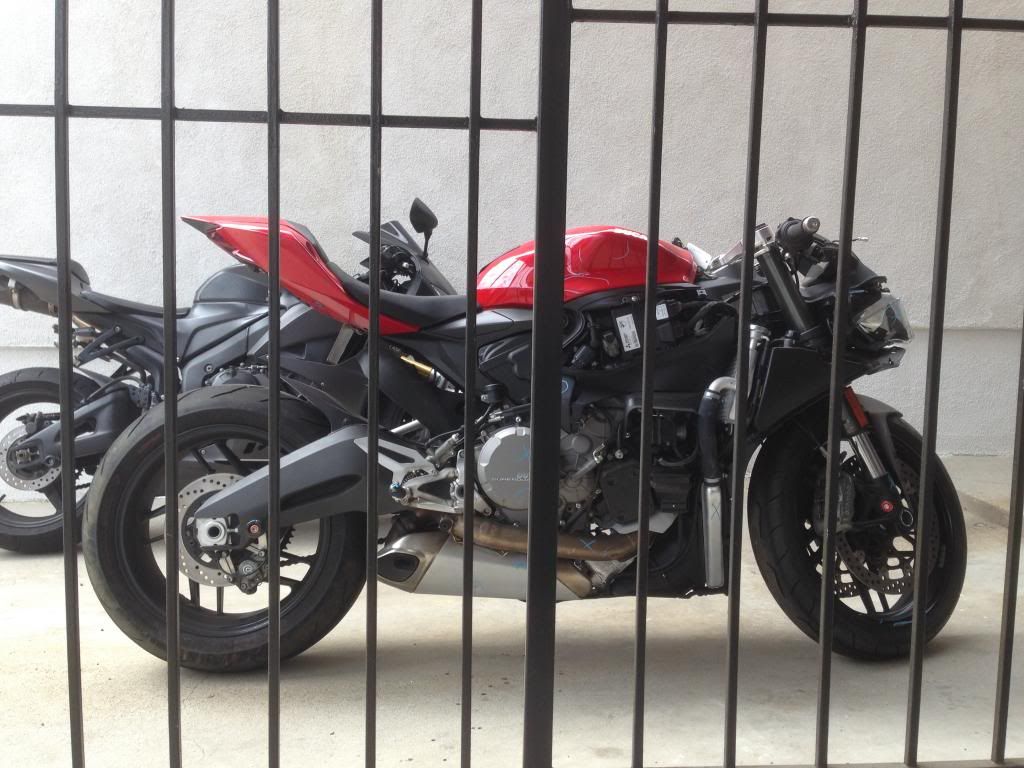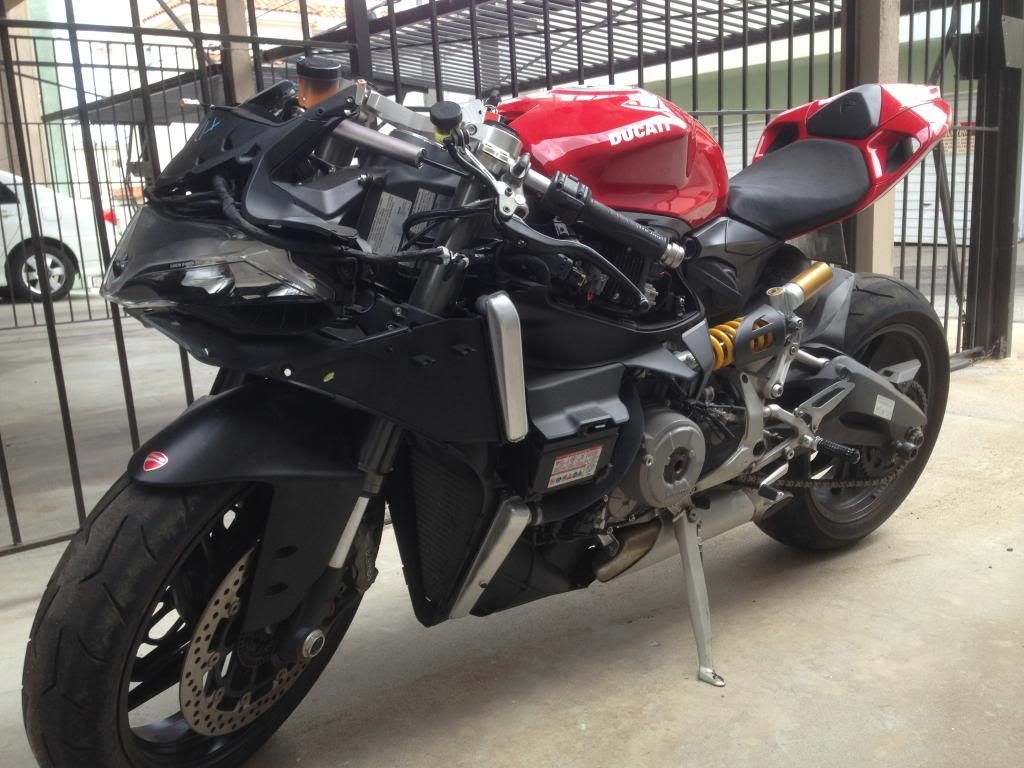 Questions and thoughts are welcome!